We are a book recommendation website that uses GPT-3 to provide personalized book suggestions to our users. Are you wondering what book to read next? Look no further! We offer a variety of book recommendations that cater to your individual reading preferences. At NextThreeBooks.com, we understand that choosing the right book can be overwhelming, especially with so many options available. Our goal is to simplify the process and help you discover your next favorite read.
Check out more AI tools.
Sign up for Textify AI membership.
Summary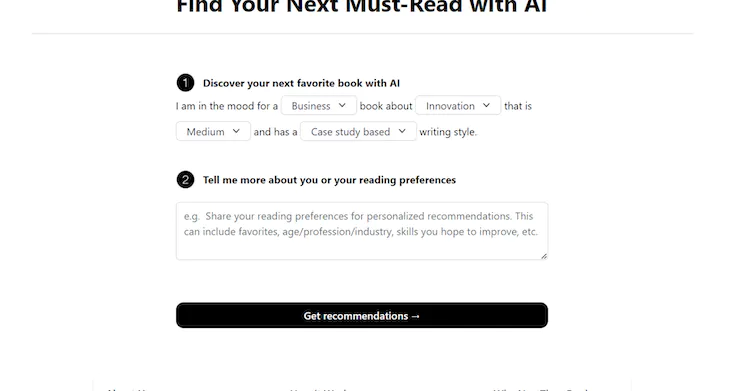 Software Name
Software Category
productivity, life assistant, resources
Price
Landing Page