AI SEO tools are essential for effective Search Engine Optimization (SEO). To achieve effective Search Engine Optimization (SEO), it is essential to implement a comprehensive strategy. This involves conducting competitor research, analyzing keywords that drive traffic, developing internal and external link-building approaches, and optimizing page loading speed.
Implementing SEO correctly requires time and attention. Proper analytics and audits are crucial for successful online content creation. It is advisable to explore various tools available to determine the most effective ones. Many free and premium tools are accessible, and finding the right one with the desired features and insights for improving your website's ranking and visibility involves testing them out and considering expert recommendations.
Top 5 AI SEO Tools
Below are five AI SEO tools that can be highly beneficial:
Zoocial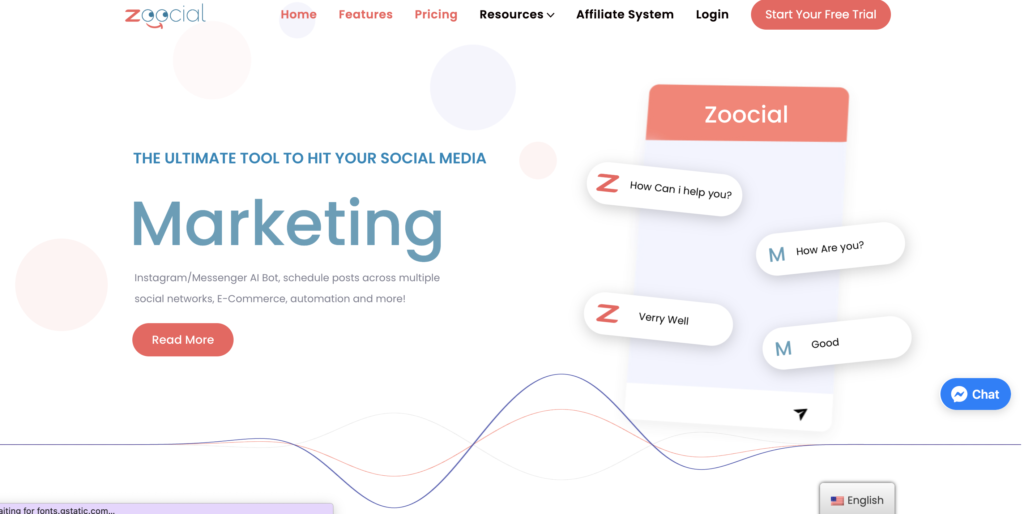 Zoocial is a digital marketing automation tool that offers various features, such as Facebook and Instagram bots with artificial intelligence. It provides functionalities like a visual flow builder for bots, automated comments and replies on social media posts, and a complete mail and SMS marketing solution, including hashtag search and e-commerce with a payment gateway.
SEO.ai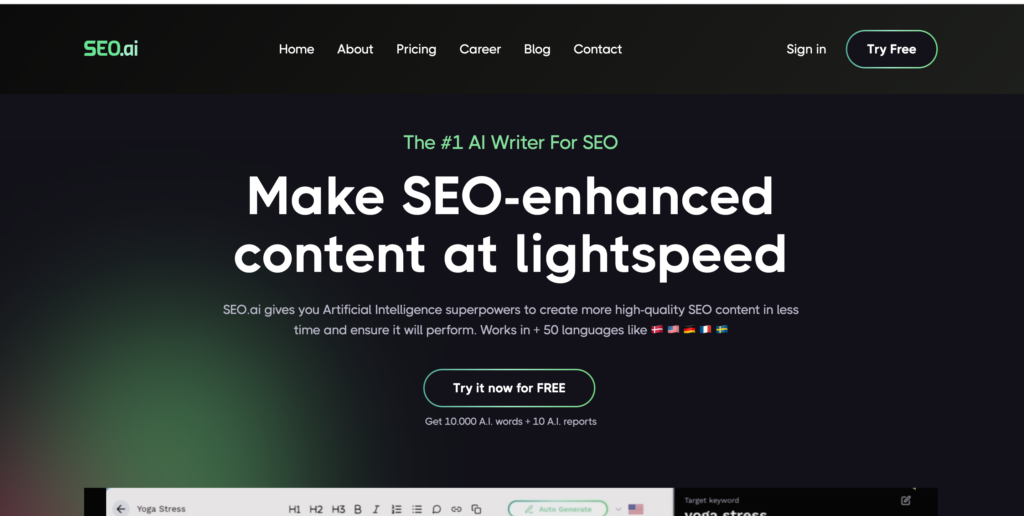 SEO.ai allows users to leverage generative artificial intelligence for high-quality SEO keyword research and AI copywriting.
AISEO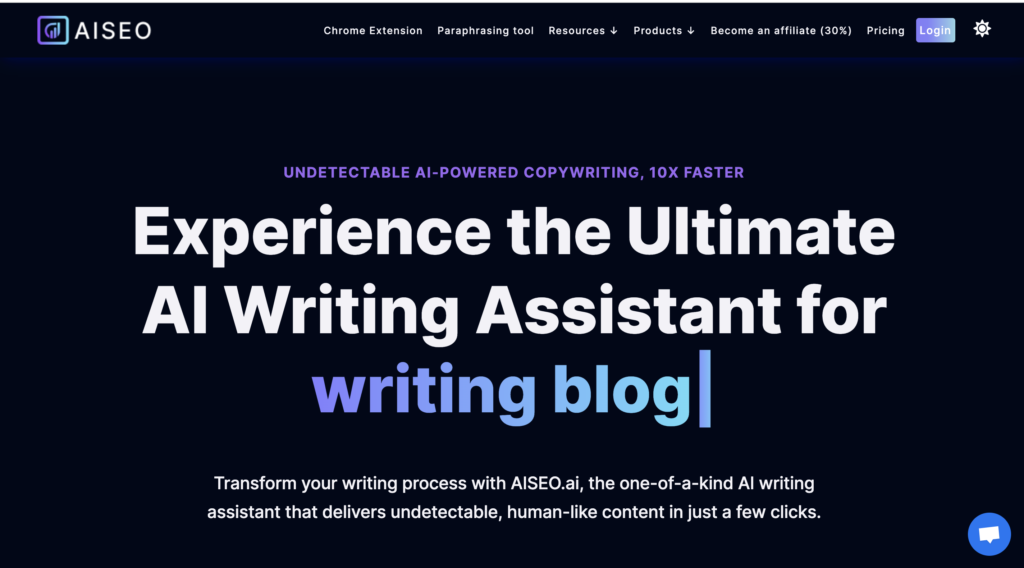 AISEO is an advanced solution for enhancing writing skills. Using cutting-edge AI technology, AISEO simplifies transforming ideas into compelling and well-written blogs. Users can input their thoughts, and AISEO generates high-quality, SEO-optimized content with just one click. It is a valuable tool for busy professionals looking to save time and individuals aiming to improve their writing abilities.
SEOmatic AI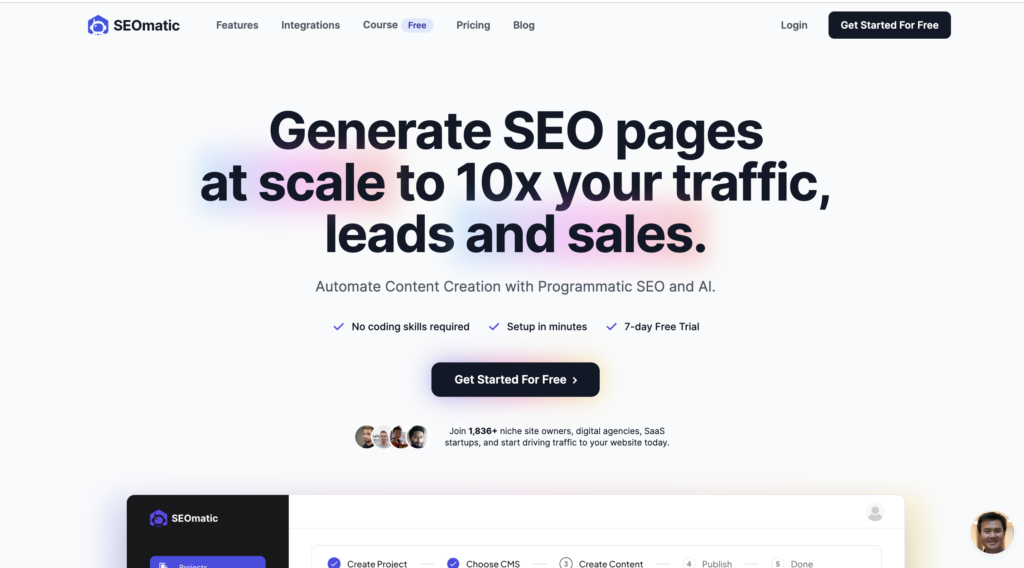 SEOmatic AI assists in automating and scaling content marketing through Programmatic SEO and AI. It enables the quick setup of an SEO-friendly website without requiring coding or design skills.
CommentReply.AI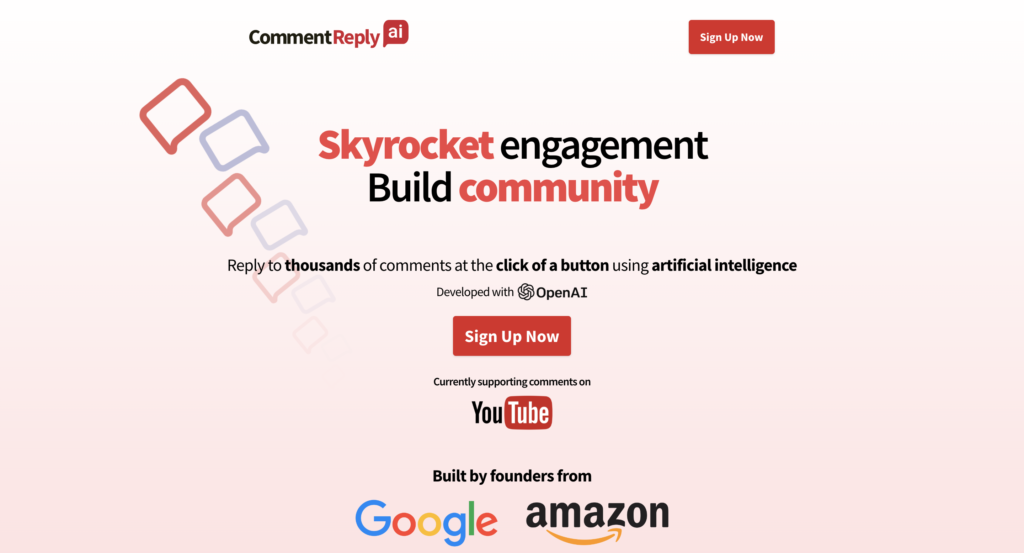 CommentReply.AI is a powerful platform designed specifically for YouTubers. It helps content creators generate personalized replies to comments using their unique voice. By considering contextual factors such as video topic, transcript, and channel information, CommentReply.AI ensures relevant and tailored responses. This platform saves time and effort, allowing creators to focus on producing high-quality content and engaging with their audiences.
Conclusion
AI SEO tools can significantly impact your website's traffic and visibility on search engines like Google, ensuring you reach the right audience. Whether you opt for free or paid SEO software tools, each can increase traffic, sustain engagement, and provide valuable content to your niche audience.
In today's digital landscape, the content remains crucial to establishing authority for eCommerce, influencer brands, and companies. Leveraging SEO effectively enables you to resonate with your target audience's needs without becoming overwhelmed by extensive research and content editing tasks.
Summary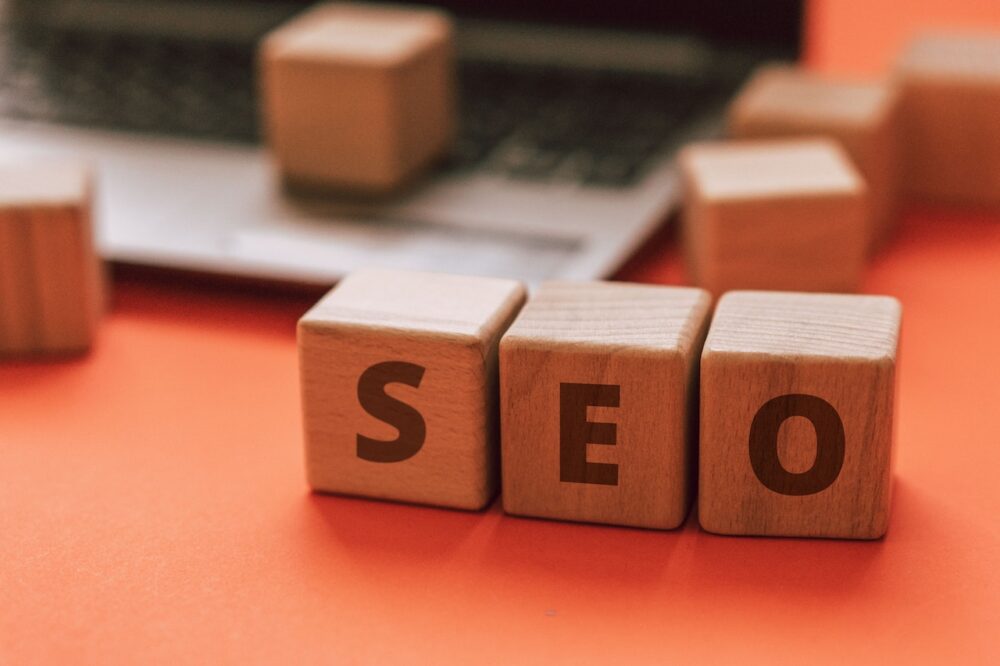 Article Name
Description
Boost your SEO with AI SEO tools. Analyze keywords, build links, and optimize page speed. Find the right tool for higher rankings.