The rise of Artificial Intelligence (AI) has given birth to a number of innovative applications that are transforming various industries. From entertainment to productivity, AI apps are making our lives easier and more efficient. However, creating an AI app is not cheap, and the question of how to monetize these apps remains a major challenge for developers and companies.
In this blog, we will explore the four different ways how AI apps can be monetized:
Models Of Monetizing AI Apps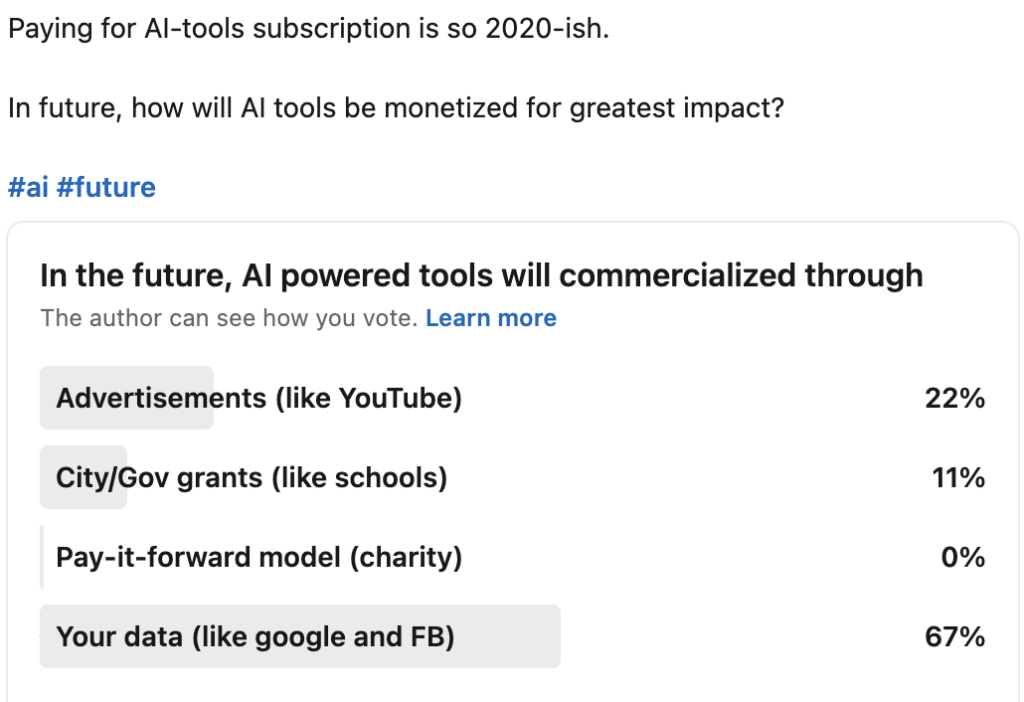 AI apps can be monetized using the following four models:
Freemium Model
The freemium model is a popular method of monetizing AI apps. This model allows users to access a basic version of the app for free, but requires them to pay for premium features. This method is ideal for companies that want to build a large user base and generate significant revenue from premium features. By offering a free version of the app, companies can attract users and convince them to upgrade to the premium version.
Subscription-based
Another common method of monetizing AI apps is the subscription-based model. In this model, companies charge users a monthly or annual fee for access to the app. This method is ideal for companies that offer a service that requires ongoing use, such as virtual personal assistants or health and fitness apps. By charging a recurring fee, companies can generate a stable and predictable revenue stream.
Advertising
Advertising is another way to monetize AI apps. In this model, companies display advertisements within the app and generate revenue from advertisers. This method is ideal for companies with a large user base and significant traffic to the app. Advertisers are willing to pay for access to this audience, and companies can generate significant revenue from advertising space.
Government Grants
Finally, companies can monetize AI apps by seeking funding from government organizations. This can include grants or contracts to develop AI apps for specific purposes. For example, a company might receive funding from a government organization to develop an AI app to improve public safety. This method is ideal for companies that are focused on developing AI apps for the public good, rather than solely for profit.
Conclusion
Monetizing AI apps is a major challenge for companies and developers. However, there are several ways to generate revenue from these apps, including the freemium model, subscription-based, advertising, and government grants. The most suitable monetization strategy will depend on the purpose and target audience of the app, as well as the company's goals and revenue potential. Regardless of the method chosen, the key to success is to provide a valuable product that solves a real problem for users. By doing so, companies can generate revenue and create a sustainable business model for their AI app.