Europe's leading digital staffing platform. The name Freeday comes from the idea that everyone should be free on Friday. It's an explanation with a wink, but we take it seriously. Here you can outsource boring repetitive tasks to our digital employees. Freeday helps teams build their own digital workforce to fully unlock their creative and productive capacities, leading to improved experiences and revenues
Check out more AI tools.
Sign up for Textify AI membership.
Summary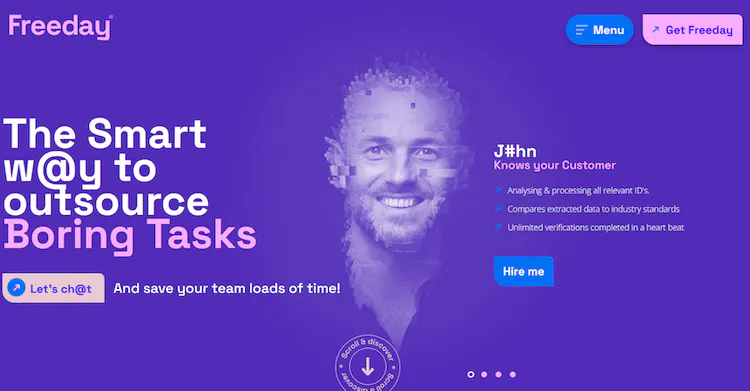 Software Name
Software Category
AI customer support, AI human resources, AI startup tools
Landing Page