Lebesgue is your AI CMO, providing comprehensive marketing analysis and optimization to help you achieve your goals. By analyzing global marketing trends, tracking your competitors, and monitoring your business metrics, Lebesgue offers a full view of the market and helps you stay ahead of the competition. With in-depth competitors intelligence and market benchmarks, Lebesgue enables you to make informed decisions and stay up-to-date with the latest trends. Moreover, Lebesgue offers lifetime value analysis to optimize your customer acquisition strategies and maximize your returns. Its AI copywriter provides personalized content based on your competitors' ads and what works in advertising, ensuring your messages resonate with your audience and drive conversions.
Check out more AI tools.
Sign up for Textify AI membership.
Summary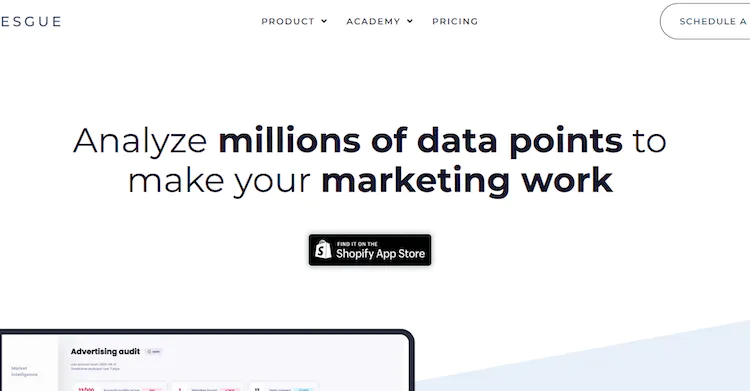 Software Name
Software Category
e-commerce tools, seo tools, email assistant tools
Price
Landing Page