Stride's AI technology scans social media platforms daily to identify new followers and find their email addresses. It implements advanced monitoring algorithms to analyze social media accounts and extract the email addresses of the newest followers, thereby enabling efficient and relevant email leads, also by using a combination of methods, including behavioral analysis, IP address analysis, social network analysis, and content analysis, to accurately identify and filter out bot accounts. This helps to ensure the accuracy and trustworthiness of your data.
Check out more AI tools.
Sign up for Textify AI membership.
Summary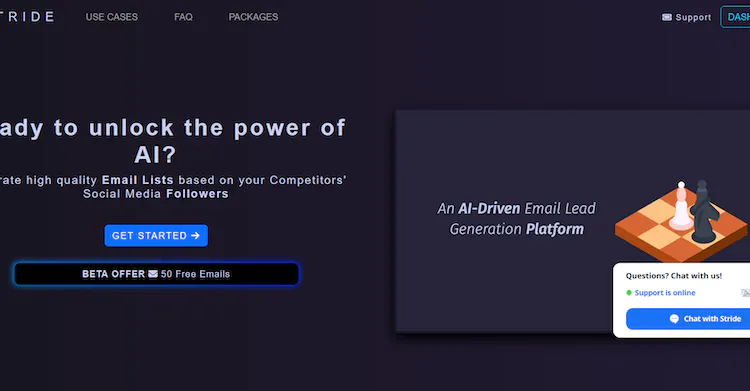 Software Name
Software Category
startup, social media assistant, sales
Price
Landing Page