Xata is a serverless data platform that simplifies the way developers work with data. It features a spreadsheet-like UI that makes it easy to review and edit data, a simple API call to answer questions using data as context, and the ability to tune the search experience by configuring column weights and value boosters. It also has a generous free tier with up to 750K records and 15GB for free, with OpenAI API calls included.
Check out more AI tools.
Sign up for Textify AI membership.
Summary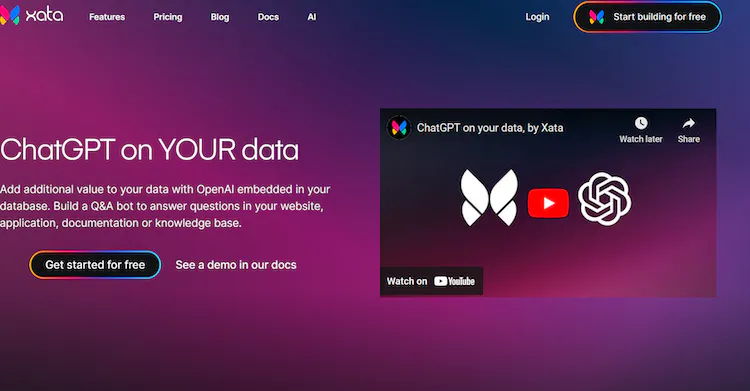 Software Name
Software Category
code assistant tools, productivity tools, prompts tools,
Price
Landing Page