The Coalition App is a college application portal used by more than 130 colleges. Unlike the more well-known Common Application, the Coalition Application has several additional pre-application capabilities and resources.
Aiming to simplify the college admission process for students from historically underrepresented groups, the Coalition Application was first introduced in 2016.
A minimum of one essay is required for admission to many schools and institutions using the Coalition application form.
While an essay has no ideal word count, a good starting point is between 500 and 650 words. If you have any questions about particular application criteria, please examine the schools' websites to which you are applying.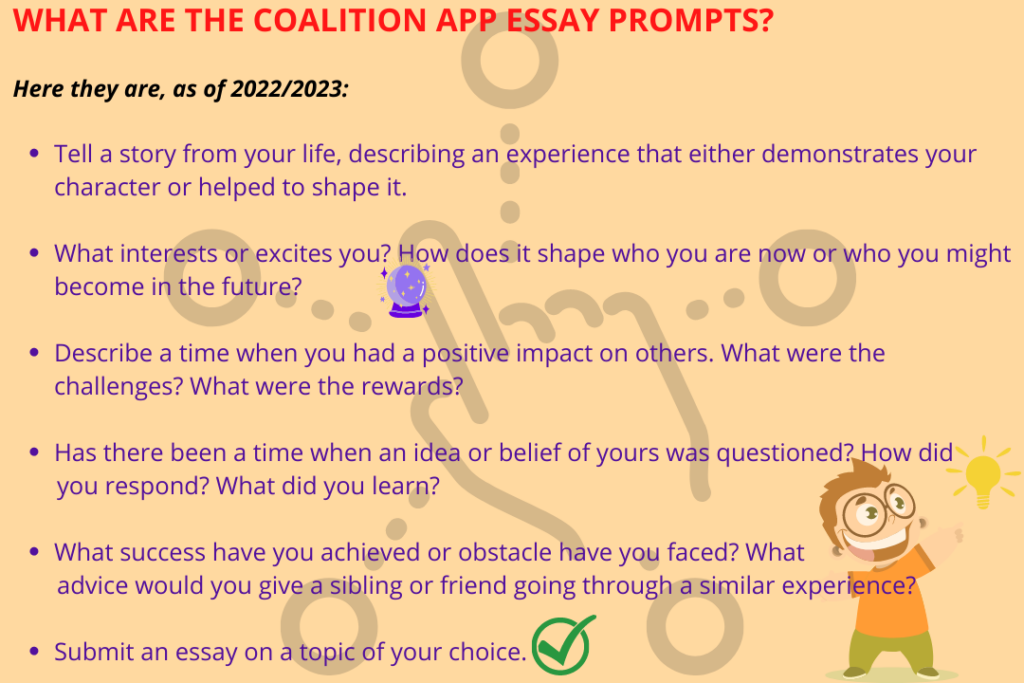 Give a read to explore more about this application!
Benefits Of Coalition App
Most Coalition App-enabled colleges provide competitive financial assistance packages to students. The Coalition's full name is the Coalition for Access, Affordability, and Success.
The system's members' focus on aiding "lower-income, under-resourced, and first-generation students" is one of its main selling features. If you're concerned about money, remember that the Coalition App's schools would gladly assist you.
Some well-known colleges accept the Coalition App but not the Common App. Rutgers, the University of New Mexico, UT Austin, and the University of Washington are among these institutions.
The Coalition App locker feature allows you to organize and preserve your data effortlessly. Beginning in 9th grade, you may keep track of essential items such as essays or videos. What's more, you get infinite digital storage capacity!
You may add individuals to your Coalition accounts, such as your parents, mentors, counselors, or instructors. This allows you to easily collaborate on any portions of your application that need further help or advice.
Eventually, each candidate must consider the benefits and drawbacks of the coalition application before making a final decision on whether or not to use it. Read more about the features and cost of the coalition application in our next blog!